New Zealand
Land Of The Long White Clouds
Visit, Study, Work and Live in New Zealand
Welcome to Immigration GURU
Migration Made Easy
We know the journey of migration can be stressful, especially for those who have not tried applying for an immigration visa before. At Immigration Guru, we make the process easier for clients. It all starts with an initial consultation, wherein we get to know each other and set our goals and expectations. When you choose to make us part of your journey, you are sure to get the guidance and support you need throughout the process. We use a personalised approach to meet your specific requirements. Our New Zealand immigration advisor assists clients in obtaining different types of visas and we do it in a professional and reliable manner. Tell us about your plans and we will tailor a strategy to help achieve your goals.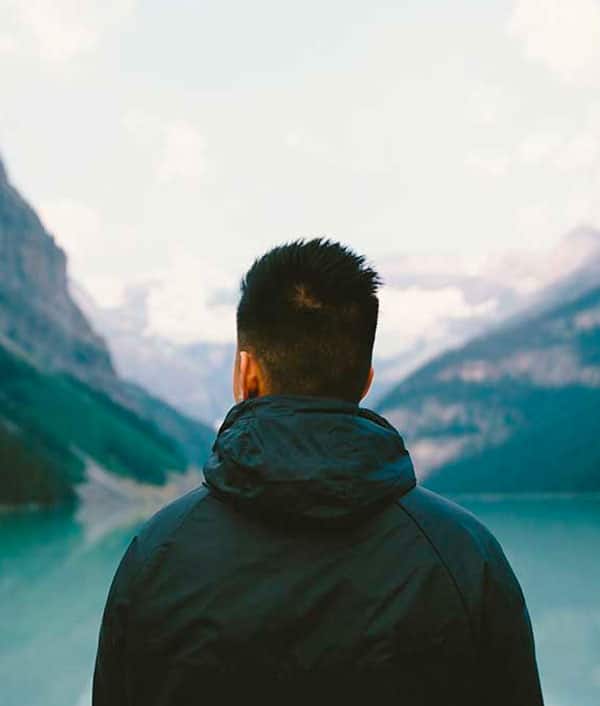 We appreciate and understand that applying for a Visitor Visa, Work Visa or Student Visa can become highly stressful and expensive. Our initial consultation is about us getting to know each other so we can work out the best solution tailored to suit your needs.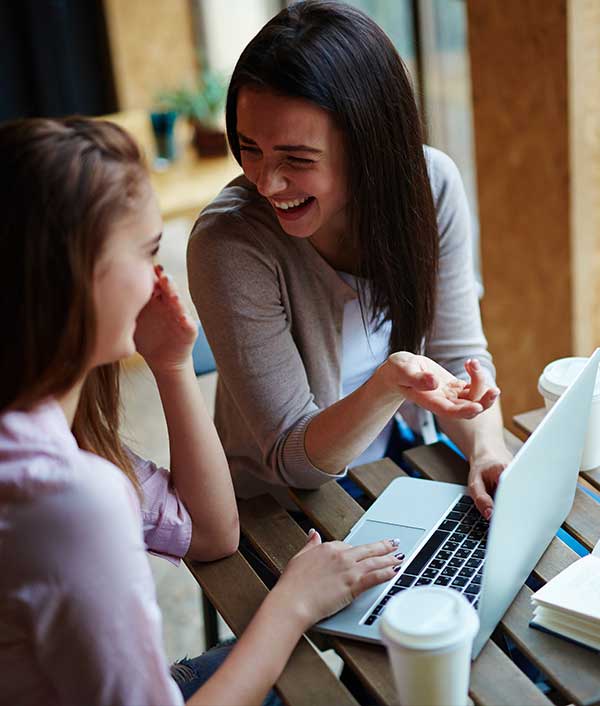 A number of categories of residence visas are provided to people who wish to live in New Zealand. Although migrants have many different reasons for choosing to live in New Zealand, the most common reason is New Zealand's lifestyle and natural beauty.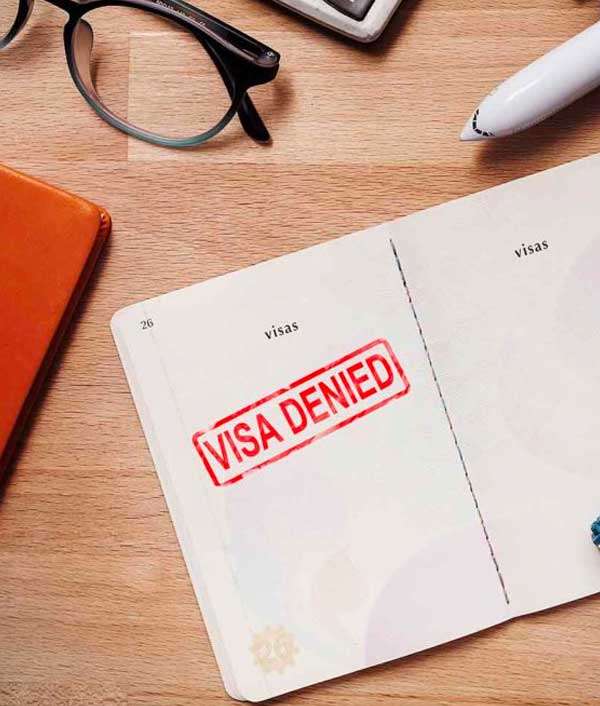 If you are unhappy with the decision made by Immigration NZ against your application, you can lodge an appeal or complaint. Our team at Immigration Guru have a wide range of knowledge around the processes in place and can guide you through it.
"I would like to thank Immigration GURU especially to Jasmine & her staff as they have done an impressive job for my case by taking it to the reach of my success by ultimately getting my residency visa in the minimal time because of her approach. One thing which is very good in her is that she has depth of knowledge regarding immigration matters which she has specialisation towards for her profession. Her communication systems with the clients are wonderful she always reaches the clients whenever they required & sorted things on her level best either over the phone or as in person as quickly as possible. I liked her way of profession & come back easily with the solutions. She provides the latest updates to clients. She is so honest & confident towards her business. My recommendation is to everyone who is not happy regarding any immigration matters give a chance to get served from the Immigration Guru. She can change your life altogether & allow you to happily live ahead." Rajeev Arora Immigrant
"We are thankful to Jasmine at Immigration Guru who has been of immense help. She lodged and followed up on both our respective applications at the NZ immigration and ensured that our visas were granted successfully. She custom tailored the information to suit the requirements ensuring no problems were encountered. Jasmine has a very friendly approach and able to understand our exact requirements. We strongly recommend Immigration Guru and wish them the best of luck for all their future ventures." Prianka & Viren Immigrant
"What an amazing team. Everyone at Immigration guru were very professional at all times with one goal to help me out as a valuable client to achieve my goals. I owe it to them for solving the worst of situations I was in and providing me great help and support. Jasmine is a wonderful lady who tries to help people genuinely regarding their immigration matters and not just as for business sake. My experience with Immigration Guru was a superb one. Im glad I found them before going anywhere else. I will highly recommend everyone to approach Jasmine and Immigration Guru for all immigration matters. Thanks a million team for your great efforts."– Saabreen
"So much can be said but I just want to say thank you for helping me to get my work visa
Mr jay your knowledge n experience has proven us how professional you n your entire team are . I will definitely refer everyone to you because when every advisor in Auckland said that I will not get my visa then the Jay was the only one who said that no you can get your visa. He really did hard work for my file. he is very nice and helpful. keep up the good work Guru Immigration."-Sabbi
"I went to see her to get advise to extend my work visa and she advised that I should be applying for resident visa instead. I followed her advised and I manage to get my residence visa. A big THANKS to JASMINE."-Vinny
"You guys are really really really awesome, I just can't explain how happy you made me today. Special thanks to Mr. bath for his great job for me. Thanks a lot."-Raghav
"So much can be said but I just want to say thank you for making our dream a reality.
Mr jay your knowledge n experience has proven us how professional you n your entire team are. I will not hesitate to my friends and family if any of them need any assistance in migration in nz to contact Immigration Guru . keep up the good work"-Monica & Vineet
"Well i got my visa today and thought to thank all members of immigration guru. They so helpful and supportive assisting with all sorts of queries regarding visa's application. I am really thankful to jay bath sir helping getting my visa. I will definitely share the experience with my mates and recommend them too if they need any help in visa's."-Abhinandan
They are very humble and there services are quick and excellent. Every person is very cooperative. I recommend everyone if any questions or any queries plz go to immigration guru they will help to solve your issues🙏

Inderjit Singh


June 24, 2020

Im very thankful to all the team at Immigration Guru for helping me with my 3 yrs work visa. They are very helpful, always answer my calls and prompt with reply. The whole process was very smooth and have no hesitation to recommend them to any one who wishes to apply for NZ immigration visa. Highly recommend A+++++

Raj Kamboj


February 10, 2020

I would like to express my pleasure and joy for the success of work visa after extreme hard work of you both. My visa got declined and i didn't know what to do and how to appeal within a short period of time then you kindly accepted my case on your holiday time. I was lucky to find you. One of my friend told me about you coz he was also in the same situation as mine and he also got his 3 year Essential Skill Visa from your support. You show me the support and your kindness. And of course your professional work. Fully Recommended #ImmigrationGuru👍🏽 Thank you so much.

Romey NZ


February 6, 2020

I would recommend Immigration Guru to everyone, great friendly professional team that is always willing to help. I have dealt with immigration Guru for a few years now and the service is always outstanding. They are efficient and always follow up to keep the client in the loop of where the application is at. Through the lockdown they were amazing with comms and answering any questions we had. Thank you for all your help 😀

Jaivir Batth


January 9, 2020

I would recommend Immigration Guru to everyone, the are very efficient and professional. They helped us with my sons work visa and there time frame was amazing. Thank you Jay and everyone who dealt with Charles's application. May 2020 be a great year for your business and may you prosper many years to come.

Elise Van Rensburg Botha


December 29, 2019

I would recommend Immigration guru for any Visa or immigration services. Their customer service is very good. We thank the team for putting all the efforts in our case. They treat clients as family.I got my 3 year visa in very less time .Jay bath is so helpful to their clients.

Mandy Sidhu


December 12, 2019

thnx to jay bai & team fr my 5 year visa aprvl.. appreciate ur work❤️❤️

Rammi Gill


December 8, 2019

Jay Bath is very professional and down to earth. Always reply on time. I got my visa really fast. Thanks to him and his team.

Sangita Sapkota


December 2, 2019

We are so happy that we choose immigration guru for our visas. Whole team is very cooperative, friendly and professional. We recommend immigration guru for sorting out all your visas. Thanks.

DrAmarpreet Kaur


November 6, 2019

I am very happy and thankful for my 3 year work visa approval. I highly recommend Immigration Guru to everyone who wants help with visa. Team at Immigration Guru is highly knowledgeable and experienced. They always very responsive and prompt in replying to enquires. Thank you Immigration Guru team for your hard work and sorting my visa in this difficult time. 😊😊🙏🙏

Varjeet Kaur


September 26, 2019

Worst experience ever..so much can be said, no professionalism at all, never gave reply back on time, no attention on clients application...got decline for my work visa Application from them & again, applied for reconsideration, get approved for three year essential work visa within month from another immigration advisor.. ✌🏻✌🏻

Raj Kler


September 11, 2019

naah.... don't even reply back on time.

Vijay Sharma


August 5, 2019
Office Address
Level 2,
141 Great South Road,
Papatoetoe,
Auckland 2025